Thoko Phiri
When I was working with Thoko as a mentor for UX Academy at Designlab, one of the case study prompts was a responsive web design for a revival of the Pan Am Airlines brand. I suggested that she use the Lilium Jet as inspiration.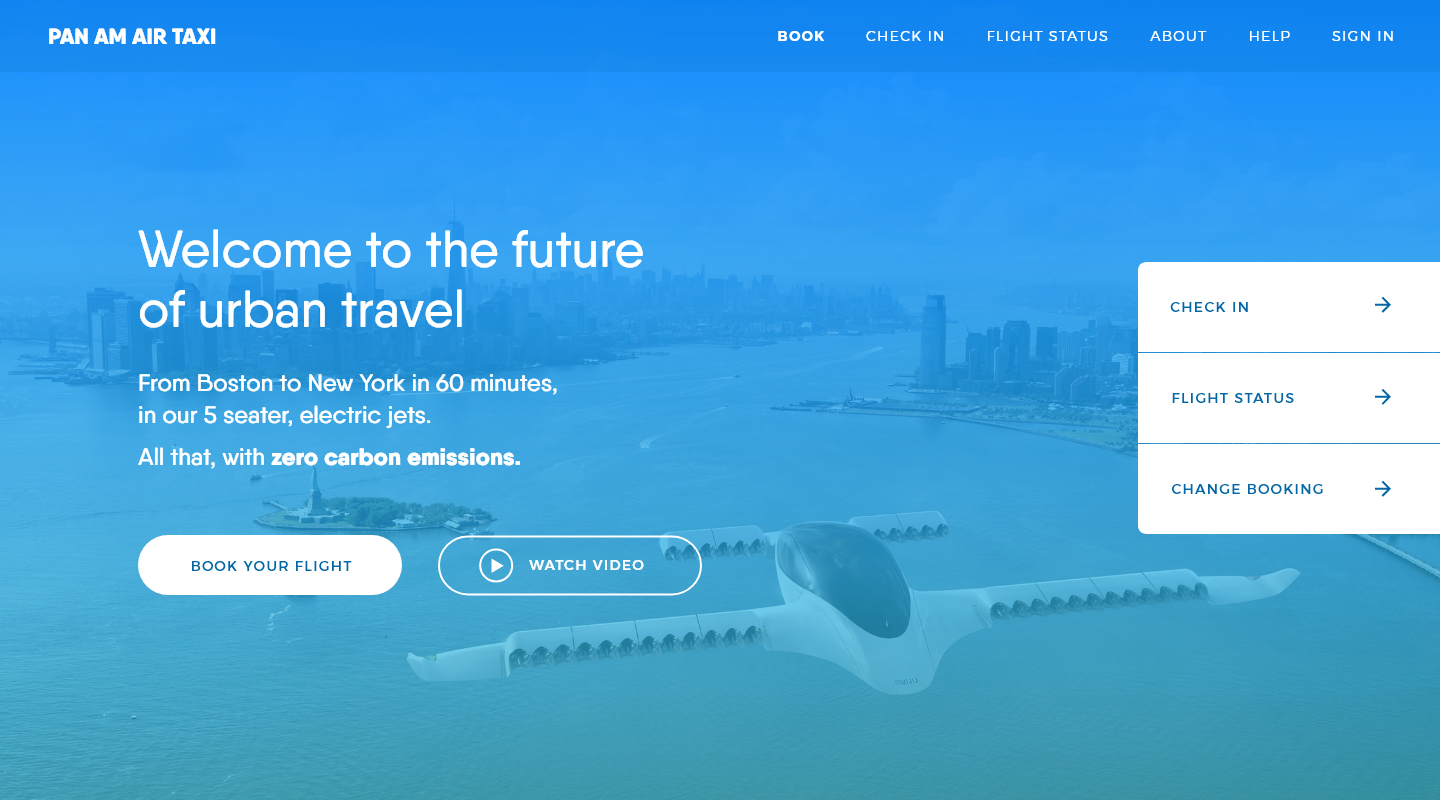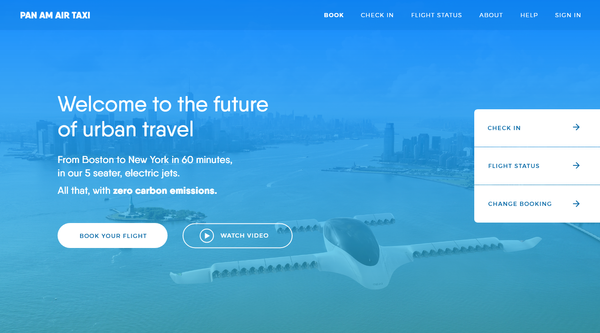 Thoko believes that great design starts with asking the right people the right questions. When it comes to design, there's nothing she loves more than having her assumptions challenged and proven wrong.
She hails from Rome, Italy, where she grew up, ate a lot of good food, embarked on her first freelance web design project and wrote her first lines of code. Today, she is living in Montréal, and working on a cross-functional Web and Communications team at the McGill Executive Institute.
"Everyday, I get to design meaningful, human-centered, digital experiences for professionals from all over the world, while being an advocate for a positive, design-driven culture in the workplace."
---
A responsive website, welcoming you to the future of urban travel
Until now, urban mobility by air hasn't been readily available or accessible to the general population. I needed to understand the current industry landscape, as well as people's current travel behaviors in order to design a solution that was intuitive and familiar.
A competitive analysis, survey and 1-on-1 interviews with regular travelers helped me understand the pains and gains of booking travel online. Using the data I gathered, I developed a persona and empathy map that would be my touchstones in the design process.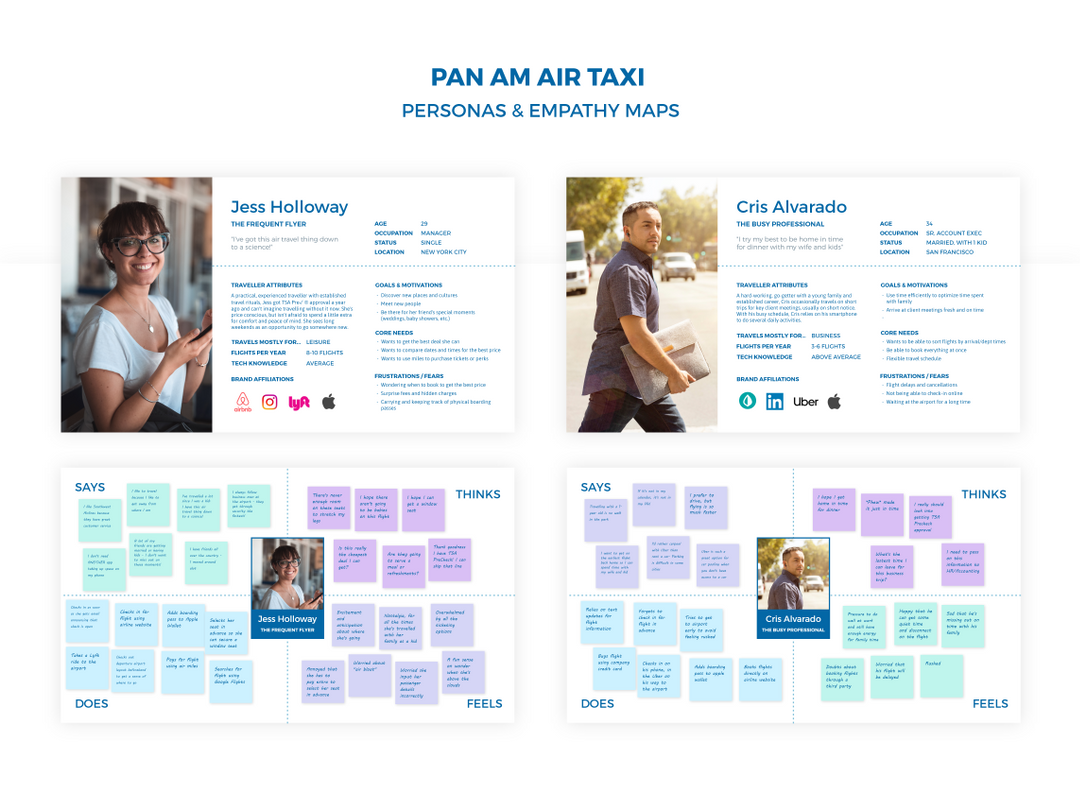 "Picture something like 'The Jetsons', but in real life."
In the wake of recent pressure to find sustainable methods of transport, Pan Am sees an opportunity opening up for an urban mobility experience that's a cut above the usual.
They plan on launching a new service line of Air Taxis, providing  fast, local, sustainable air travel. To do this, they have leased a new fleet of fully electric, five-seater jets (4 passengers and 1 pilot), allowing people to travel a maximum distance of 300 km in less than an hour with zero-emissions*.
This is Pan Am's first commercially available product since their collapse in 1991, and they want to make a strong comeback. For that they will need a next-level user experience for their core digital flow involving the booking and online check-in of flights.

Hi-Fi Prototype
With the new visual identity created, I was able to create high-fidelity screens and a high-fidelity prototype, ready for a second round of testing and validation.
---
Lilium
Just six months after revealing the all-electric, five-seater Lilium Jet for the first time, we're flying at speeds in excess of 100 km/h and we're proud to share our progress with you.
---
Find Thoko's course work to explore the types of projects that students work on to build a portfolio of case studies to showcase as a website and as screen presentations as part of the UX Academy program at Designlab.
Designlab is the industry leader in online design education. With a focus on 1-on-1 mentorship with expert designers and hands-on projects, our award-winning UX Academy is a rigorous, 500+ hour course that will prepare you for your first role as a product designer.