Challenge
If you are taking your first steps in a career shift, the greatest problem to overcome is a lack of experience in a job market that may be training a surplus of designers to compete for a scarce number of available design positions. First, reframe your job search as a design challenge.
First, you need to recognize the reality of your situation. How do you succeed in your job search when there is so much competition?
First, start by having empathy for the people who are hiring you to solve their problems. What do they need? What are they looking for? How will they decide who to trust?
Crafting Your Story
The interesting thing about humans is that they often say one thing, but do another. For example, you might want to avoid saying that you have good communication skills and know how to empathize with people and then go into a long spiel talking about yourself.
Crafting your story is a tricky assignment, because getting a job is not really about you. Your portfolio and case studies are less about you and more about how well you understand and empathize with your audience.
You might ask, "What kind of story do I want to tell that will persuade someone to consider me for the kind of work I want to do?"
A better question might be, "What would I need to know if I was a hiring manager or design director who was wondering whether to hire me?"
That simple reframing of the design challenge will change the way you communicate. Even though this is your story, it is less about you and more about how your story fits into their challenges, frustrations, and problems.
So, what do they need?
They need to know that you can do the job. But their first objection will be that you don't have any experience.
So, your challenge is to reframe your experience in a way that addresses their fears. Demonstrate that you have done your research and you know what they are looking for. That is what the portfolio is for. Show them that you can articulate the value of design through the results that you can achieve.
Jonas Downey
Here is how one designer got a job at Basecamp when it was known as 37signals.
I have been following the career of Jonas Downey since he was a member of the Symphony CMS forum and a contributor to the open source project.
He made the transition from front-end developer to Designer at Basecamp.
His path is worth noting.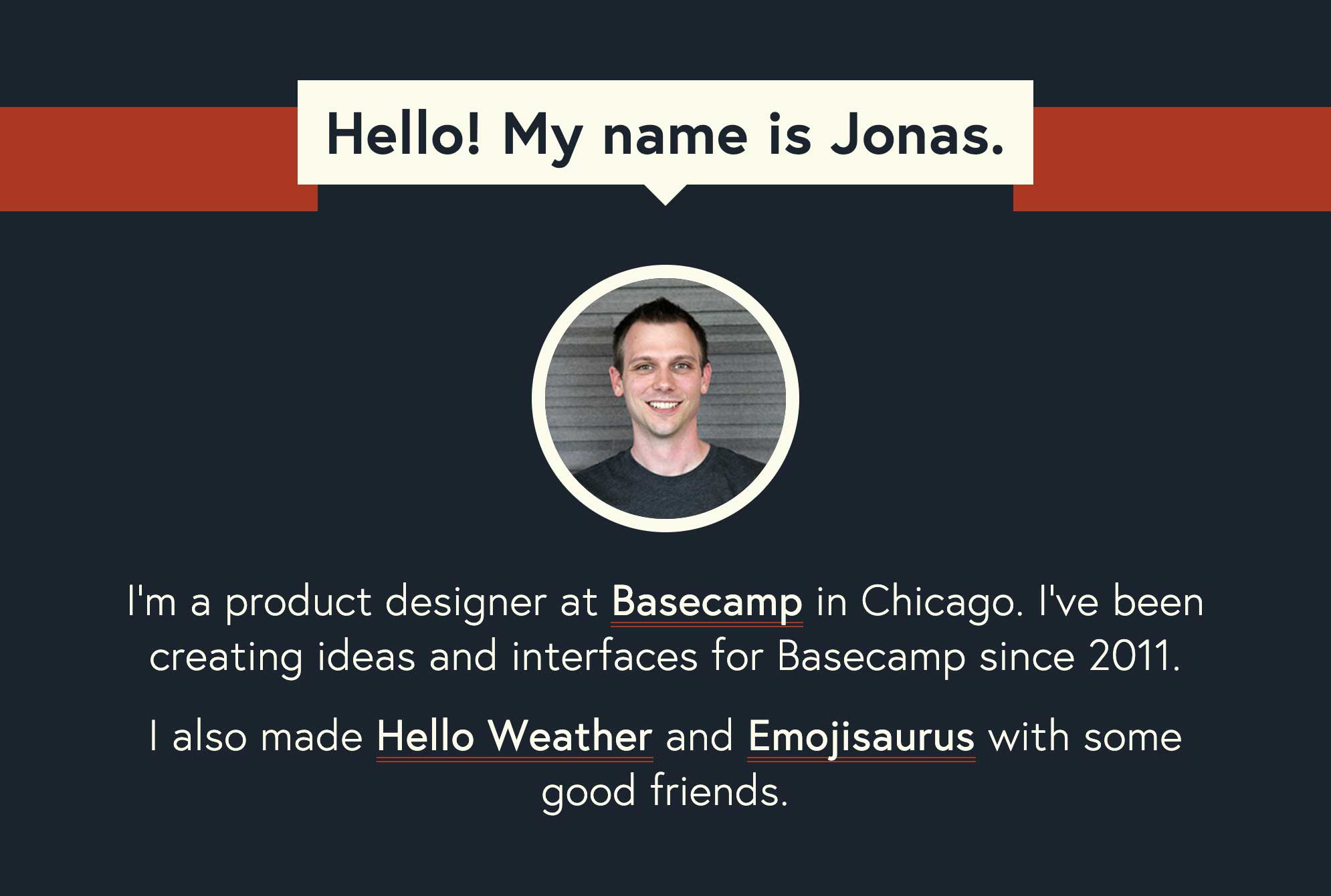 ---
Storytelling
While you shift your focus to building more case studies, think about how you want to position your work to highlight your strengths as a designer.
Pay attention to how the professionals craft stories of their design process and business results.
Pay attention to what is not being said. For example, a typical approach might be to go step by step through the UX design process. That may not be very persuasive. Remember that design is a form of persuasive communication intended to influence decision-makers. They may be a product's customers. They may also be C-suite executives. They may be team members in a UX design department. And they may be hiring managers evaluating your fit within the culture of their organization.
---
Focus on Results
Demonstrate a creative and compelling approach to telling the story about the challenge, the insights, and the results. For a hiring manager, the most important factor in the decision to hire you will be the value that you can bring to the organization.
---
What advice do you have for students who are concerned that their portfolios (esp. case study pieces) feel cookie-cutter, unoriginal, and formulaic?
As a hiring manager, my biggest advice for students is to avoid the long form case study style format. Very rarely is anyone spending the time looking through all of that, and it would be better used in the portfolio presentation portion of the interview process.
At this point, your portfolio is an invite for further inquiry.
Framing your project in a storytelling format is helpful as you're able to detail what you were responsible for, share interaction design, and product thinking.
What was the goal?
Business and user needs?
How did the design aid the needs of the business?
How did they meet the needs of the user?
How did you measure for that?
The website portfolio is strongest when it details your ability to thrive as a generalist designing for end to end experiences.
Based on insights shared by Lauren Connolly, Product Designer at Facebook, former Senior Product Designer at Spotify.
---
The case study factory
Written by Fabricio Teixeira and Caio Braga
How the formulaic approach to UX case studies is numbing our critical thinking as designers, and how to bring a unique point of view to our work.
Keeping in mind the hiring manager's time and attention constraints, how can designers make their work stand out?
Define your area of focus
Align the story with the medium
Set up the context of the project
Focus on insights rather than process
Design your case study reading experience
Obsess over your case study visuals
Make it personal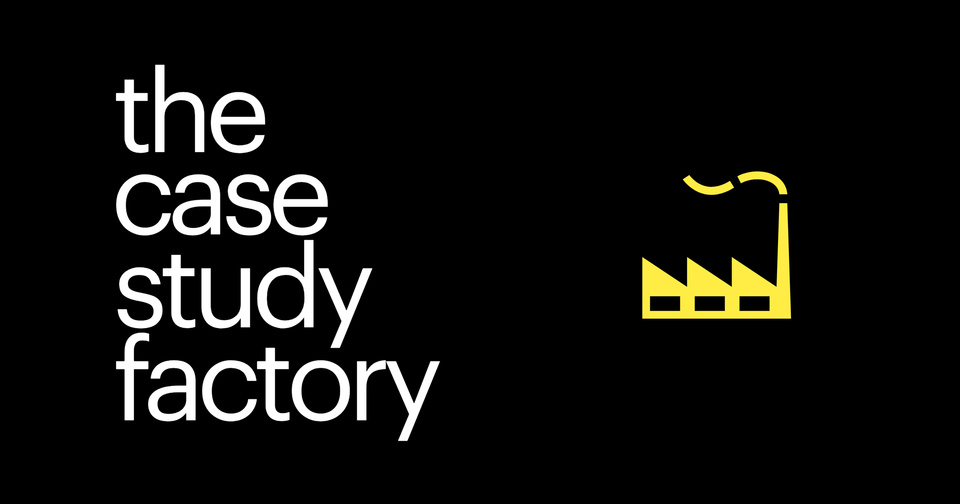 ---
The UI/UX portfolio: 13 best practices
Here is an article that I found about setting up a portfolio that appears to have some good advice.
Everything on the home page.
Two solid case studies.
Limit the number of clicks.
KISS: Keep it Simple. Take Your Time.
Tell Me a Story.
Typography
Why? Why? Why?
Express Passion and Curiosity.
Think Like a Recruiter.
Think Like a Manager.
Don't Over-design.
Use Your UX Skills! Get Feedback.
Oversharing is Overkill.
Consider your Portfolio a Story of your Evolution. Keep Working on it.
---
A hiring manager's perspective
I came across an excellent article that helps to understand the motivations of hiring managers and why they would ask a UX designer to complete a take-home assignment. They are testing for working style and skills.
Working Style
Following directions. Did they solve the problem based on what was asked?
Building for usability. Is their solution simple and easy to follow?
Consideration. Did they discover and solve for a wide range of user flows?
User-centric approach. Did they put user needs above business goals?
Prioritization. Did they make distinctions between essential features and nice-to-haves?
Clear presentation. Did they express their ideas in a way that tells a strong story?
Skills
Simplification. Did the designer remove clutter and distraction in favor of easy interaction and a clear message?
Divergence. Did the designer explore and communicate a variety of design directions, interactions, and solutions?
Fit and Finish. Does the work show attention to detail, strong visual design, quality deliverables, and a thorough spec?
Elevated Design. Did the designer raise the bar by suggesting and implementing new and improved design patterns, methods, or processes?
Cohesive Approach. Is the design consistent with the rest of the ecosystem, principles, and tenets?
Appropriate Process. Did the designer choose an appropriate overall process and deliverable type for the project?
Iga Zyzanska, UX hiring manager, Indeed